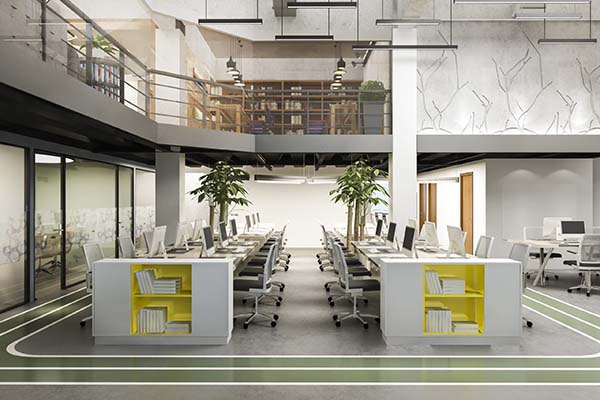 Facility managers across the US face substantial challenges if they are not adequately preparing for winter conditions. Dramatic temperature drops create conditions that can cause catastrophic damage to your facility and negatively affect the facility budget and the performance of your core facility operating systems.
You should have a plan to address the impact of winter conditions, both inside and out. Preparation should start in the fall to ensure you are ready before the first freeze but don't worry, it's never too late to evaluate and act. Here are four key steps you can take to ensure your facility services team is ready to address mother nature when winter weather impacts your facility.
Step One: Conduct an Audit of Your Facility Both Inside and Out
We have discussed the importance of conducting a facility audit several times in the Marsden Services Blog. An audit is the first step to ensure your facility services team is ready, as it helps to inform proper planning. Your audit should focus on inspecting critical systems such as your commercial HVAC and other mechanical systems. It should also include all aspects of your building envelope, including the roof, windows, and doors. Your audit should test your major emergency response systems, especially backup power generators and electrical systems. Finally, you should audit and inspect your downspouts, exterior lighting, and walkways. 
Step 2: Develop an Emergency Response Plan for Winter Conditions: 
Armed with the details of your facility audit, develop an emergency response plan. Your plan should start with communications, identifying key contacts, and creating a chain of command for different situations. It should identify primary contacts for all aspects of your facility operation, including internal team leads responsible for specific functions and systems like mechanical services, security, and janitorial services. It should also include contact information for your external service providers if you are contracting with partners for services like snow removal, roofing repair, or commercial plumbing and electrical services. Communication is just the first step. Your facility services leads who are responsible for each of your core services should establish a response protocol that identifies each of the critical steps they will take to respond to winter conditions. A step-by-step plan will ensure you are ready with a constant source of power and the proper resources to address risks from winter weather, creating a safe and healthy environment for your employees, tenants, and guests.
Step 3: Seasonal Janitorial and External Facility Services Protocols
As a facility manager, one of your core responsibilities is to provide a safe, clean, and healthy environment. You must adjust your janitorial and external facility services schedules and protocols to address unique winter weather conditions. Snow and ice lead to freeze and thaw conditions creating risks from slips and falls and the potential for significant property damage. Your janitorial services schedules should incorporate increased monitoring and services at all building entryways. Using internal floor mats and external scraper mats will help reduce slips, trips, and falls while also helping to reduce the impact of dirt and chemicals like salt on your floors. Have enough matting to allow someone to take 10-12 steps after entry at each doorway.
Your facilities services team should also have a schedule for monitoring all walking paths and parking lot areas to ensure they are free from ice and snow. Leverage the information gathered from the audit you completed to identify potential high-risk areas around downspouts, entryways, and exterior lighting where icy conditions can create challenges and thus require more frequent monitoring. 
Step 4: Monitor Your Indoor Air Quality for Improved Health and Safety
In prior posts, we have discussed the importance of maintaining your heating, ventilation, and air conditioning system and how preventative maintenance should be a key part of your facility services process. Indoor air quality is important all year round, but winter weather conditions and the accompanying flu and cold seasons make it an even more pressing priority. Proper maintenance of every component of your commercial HVAC system, including the furnace, boiler, ventilation, and fans, will improve indoor air quality. But during the winter months, when people spend more time indoors and the cold and flu season is in full force, you should also consider installing responsive air and surface purification systems. Professional commercial HVAC service providers like Marsden Services can work with your facility services team to stay informed of the latest technologies for indoor air quality. Marsden's CleanAir System uses a patented solution with sensors to detect when particulate levels are too high. The sensors trigger a CleanAir Generator that you can add to your existing commercial HVAC system. The process uses the same ionization found in nature. Third-party independent lab testing proves the Marsden CleanAir system deactivates 99.994% of tested allergens, bacteria, and viruses, including viruses that cause infectious diseases. So installing responsive air and surface purification systems will help to dramatically improve your indoor air quality.
Take Action Now To Protect Your Facility From Winter Conditions 
By following the four steps outlined in this article: start with an audit, develop an emergency response plan, implement seasonal protocols in janitorial and facility services, and address indoor air quality issues, you'll prepare your facility for winter weather conditions. You might also want to look at our article on disinfection to help improve your facility's overall health and safety during the peak flu and cold season. Hiring a partner to help is another way to ensure you're ready. Marsden Services has 70 years of experience helping our clients prep and protect their facilities from winter weather. We offer a comprehensive set of facility services to inspect and address everything you need to create a safer, cleaner, and healthier workplace.
Want to learn more? Read what we're reading: